Share feedback
Thanks for sharing your feedback!
Conditional Logic Overview
Conditional Logic by Exit Survey response is located on under the Exit Survey tab. You can easily show choose which Treatments you want to show for specific cancel reasons.
Customer Context (ie Lifetime Value, Plan ID variables) can be added on the Treatment level so you can choose which discounts/offers you want to show for specific customers. Learn more here.
Why Conditional Logic?
Your customers and subscriptions are unique, and some treatments won't make sense for each exit survey response.
Applying Conditional Logic to Exit Survey Responses
Navigate to the Exit Survey tab within your RetentionEngine dashboard. For a given exit survey response, add conditional logic for the desired treatment(s) you want to be displayed.
In the example below, the "It's Too Expensive" reason is connected to the "WATCHOUTFORLIONS" treatment and the "505050" treatments. In this case you can add additional customer context or you can turn it over to RetentionEngine's AI which will determine which of the two is most likely to save each customer.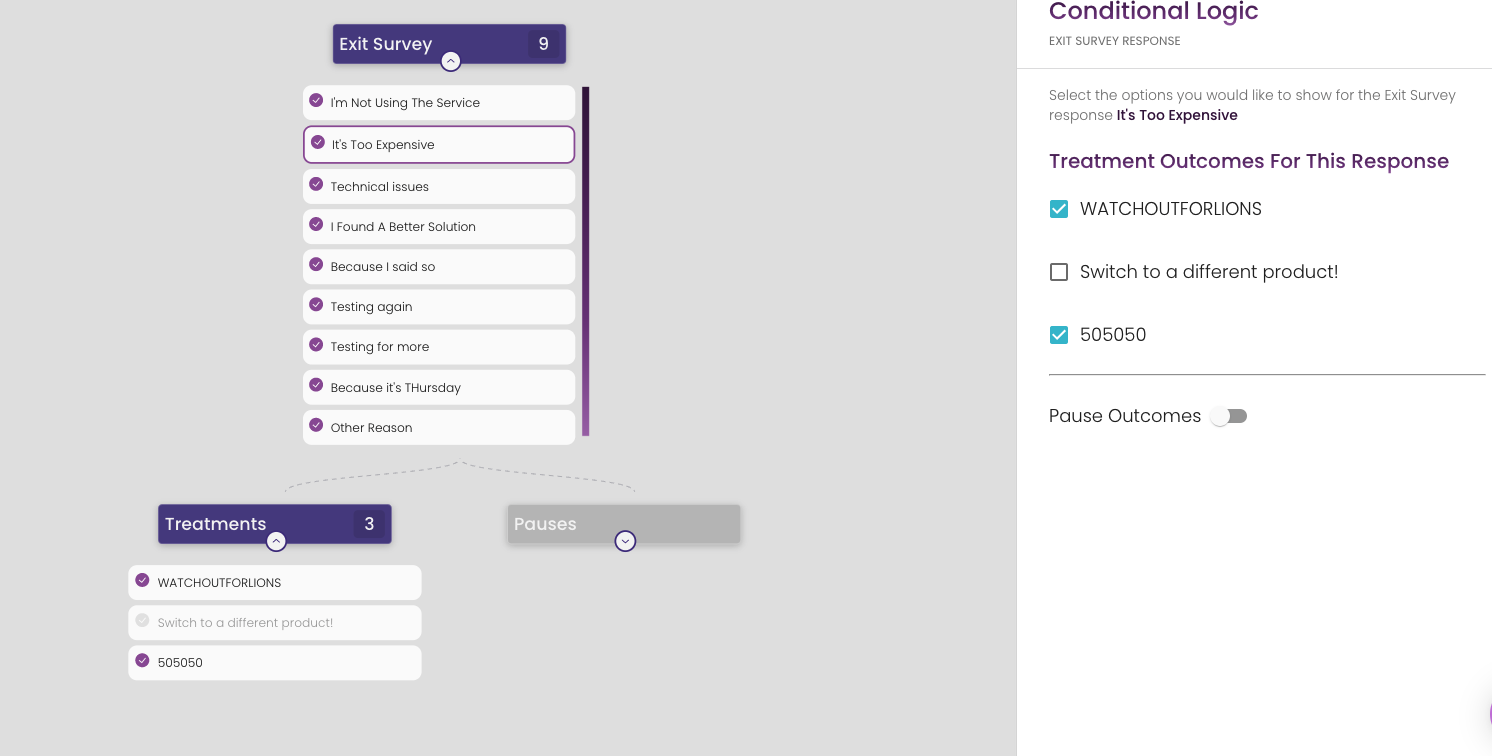 Testing
See this article on how to test that you set up conditions properly.
---
Was this article helpful?
---
What's Next