This page will explain how to add contextual logic to treatments, specific properties that we support, and how to test such logic.
Contextual Logic Overview
We support five customer context properties for all of our integrations.
Product ID
Customer Lifetime Revenue
Number of Orders (Over Customer Lifetime)
Subscription Price
Number of Active Subscriptions
Why Contextual Logic?
Some customers are more valuable than others. You may want to offer higher discounts to your most loyal or profitable customers. Hence, you can segment the cancel resolutions based on customer context.
Customer context conditional logic is not available on the Starter plan.
To change your plan, email upgrade@bellwethr.com.
Applying Contextual Logic to Treatments
Start by navigating to the builder (Edit tab) within your RetentionEngine. Then go to Mechanics. Click on the treatment, and then check the "Activate With Conditions"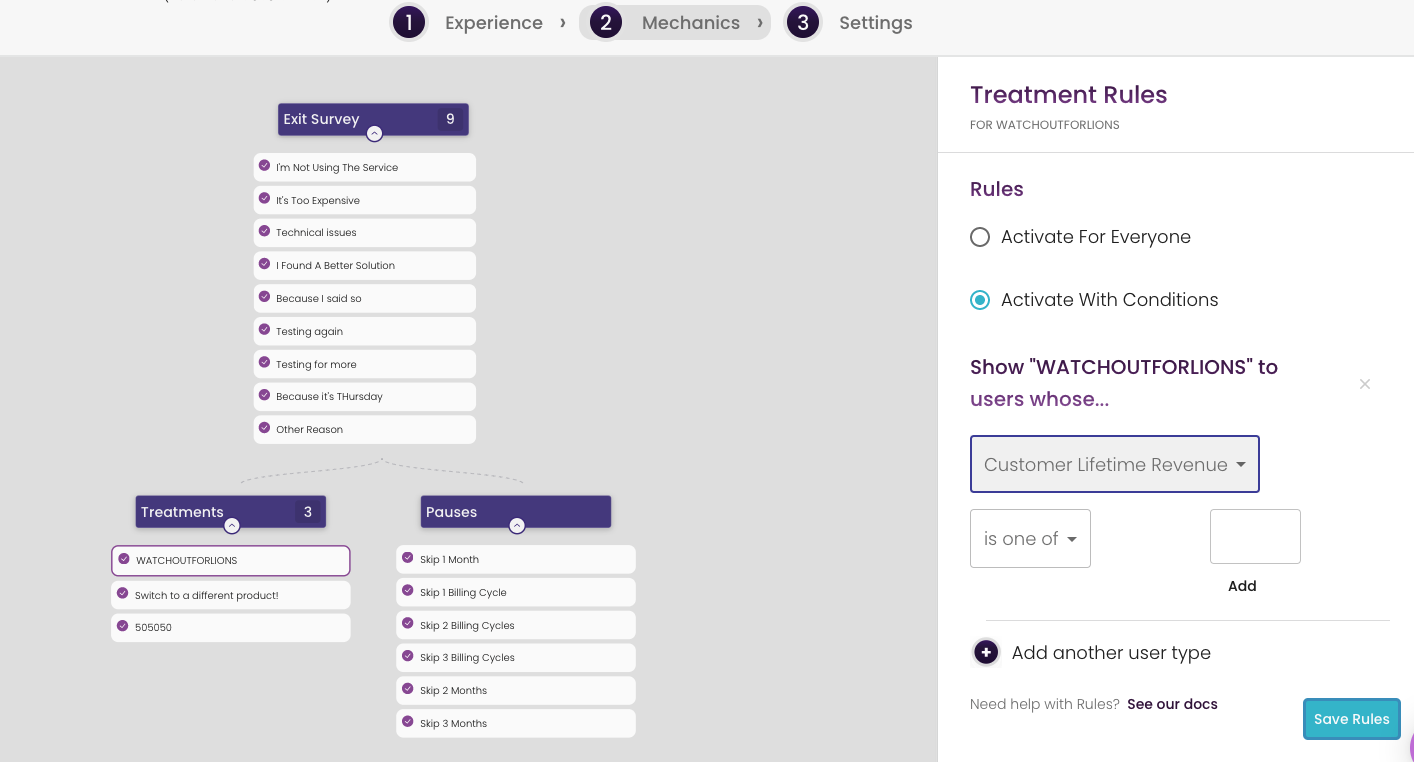 Need help?
If you want help setting this up or would like other contextual logic included, reach out to us at support@bellwethr.com.
---
Was this article helpful?
---
What's Next