What is the Default experience?
The RetentionEngine Default Experience is a tab that opens when your customers select your "cancel" button/link.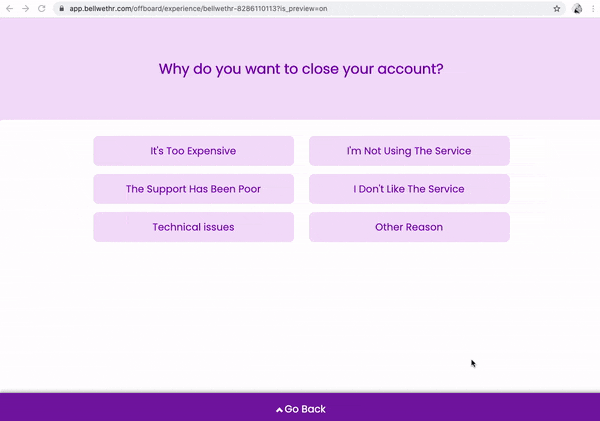 How to install Default Experience?
Step One: Collect Code Snippet
To install the Default Experience onto your website, you'll first need to can access the Default Experience Code Snippet under the RetentionEngine Settings tab.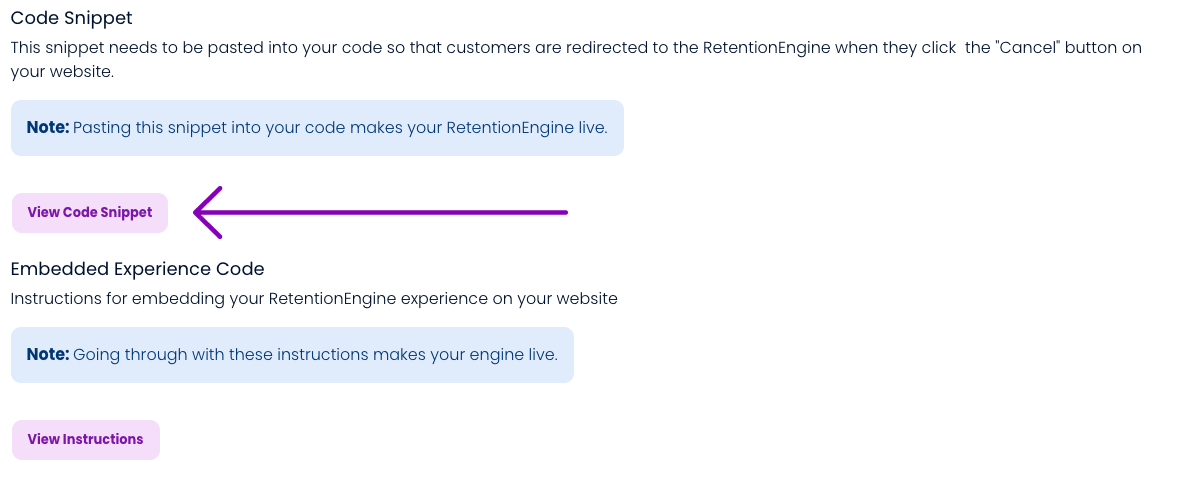 Step Two: Paste Code Snippet
Pasting the code snippet is specific to your subscription management platform. For specific instructions on where to paste this, choose your subscription management platform from the below:
If you are switching between the Default and Embed Experience:
Make sure you've only pasted one RetentionEngine Code Snippet in your code. If you're switching between experience types, you can simply replace the existing code with the new one.
Was This Article Helpful?
---