RetentionEngine Updates: November 11 2020
---
Pause Conditional Logic
Don't want to show the pause screen to all customers? Now you can determine who is offered an option to pause their subscription based on the exit survey.
You can find this feature under the "Pauses" tab.


Differentiate Redirects Based On Outcome
You can now redirect customers to different URLS based on their outcome-
i.e. if the customer pauses, claims a resolution, or cancels.
You'll find this feature under the 'Cancel Screens' tab.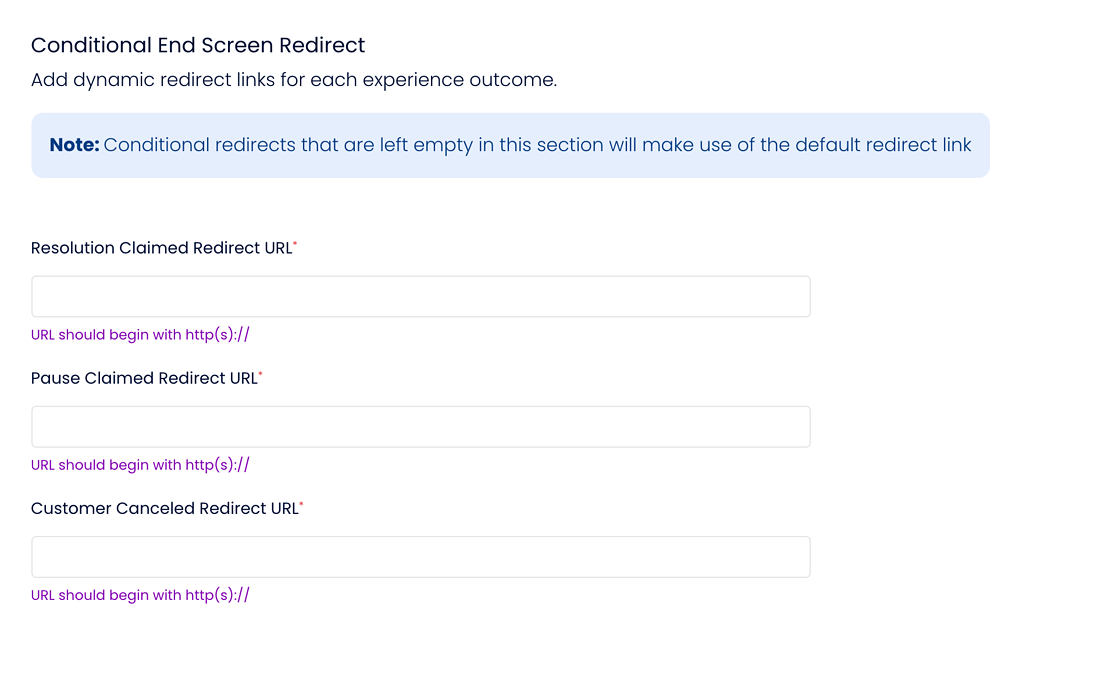 Was This Article Helpful?
---