Why Use the URL Builder?
The URL builder lets you generate a unique URL you can send your clients via email, helpdesk, and other customer success communications! This also allows your customers to access the cancellation process without having to login to a customer portal.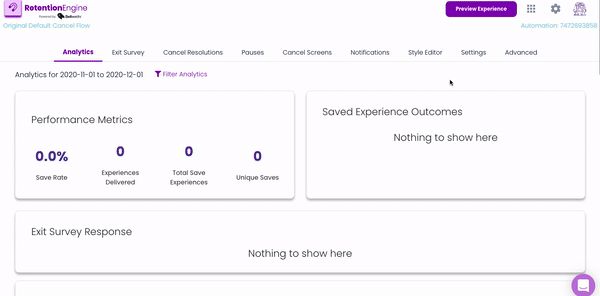 How to use the URL Builder:
You will find the RetentionEngine Link Generator under the Advanced tab in your dashboard. You will be redirected to a new window where you will generate your unique link to the cancellation experience for a specific customer.
You must fill out the Subscription ID field.
Find the Subscription ID in ReCharge:
Click on "Customers" and choose a specific customer.
Within that customer profile, choose one of their subscriptions and right click on any of the management actions in blue text and click "Copy Link Address"

After you've copied the link address, open up a browser and paste the link address. The subscription ID is the 8 digit code in the address (circled above).

After you've located the 8 digit Subscription ID, you will paste into the Subscription ID field in the URL builder, copy link to clipboard and send to the desired customer.
---
Using a Manual Engine?
You will be able to add additional parameters to your URL. The Subscription ID is still required.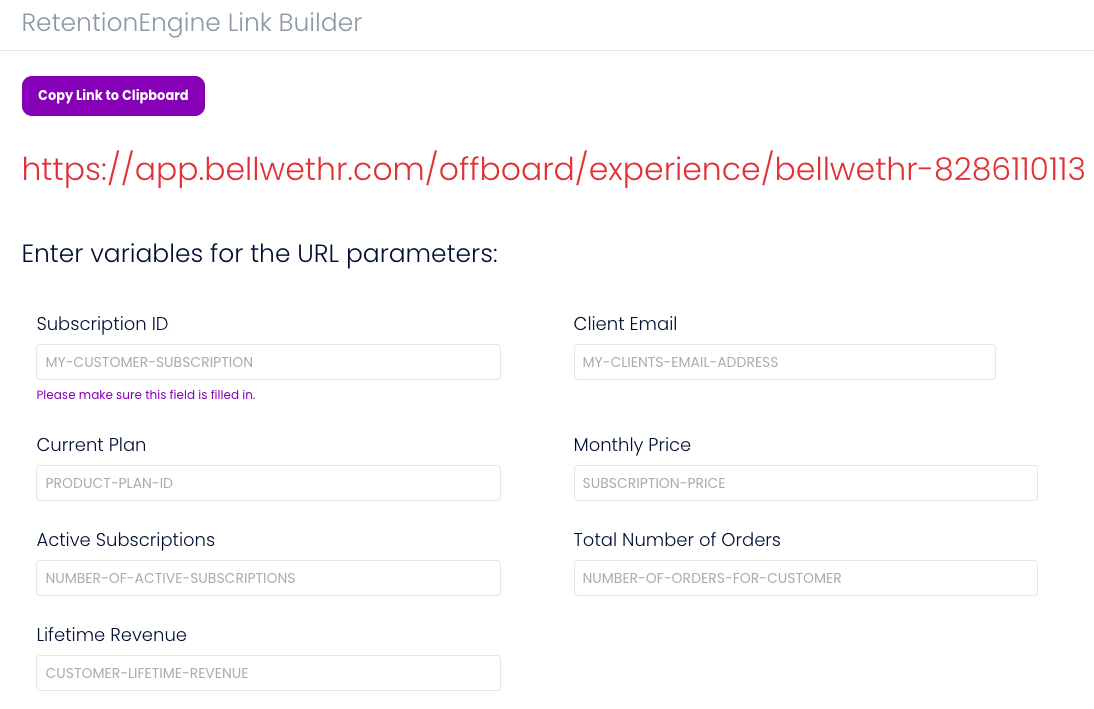 ---
Was this article helpful?
---
What's Next