RetentionEngine Updates: October 5 2020
---
Gaming Prevention for Cancel Resolutions
We've always had your back by preventing customers from claiming discounts month after month. Our default is to wait 60 days before a customer can claim a second discount through RetentionEngine, but now, you can easily set this field to whatever you want!
Find this feature under the "Cancel Resolutions" tab.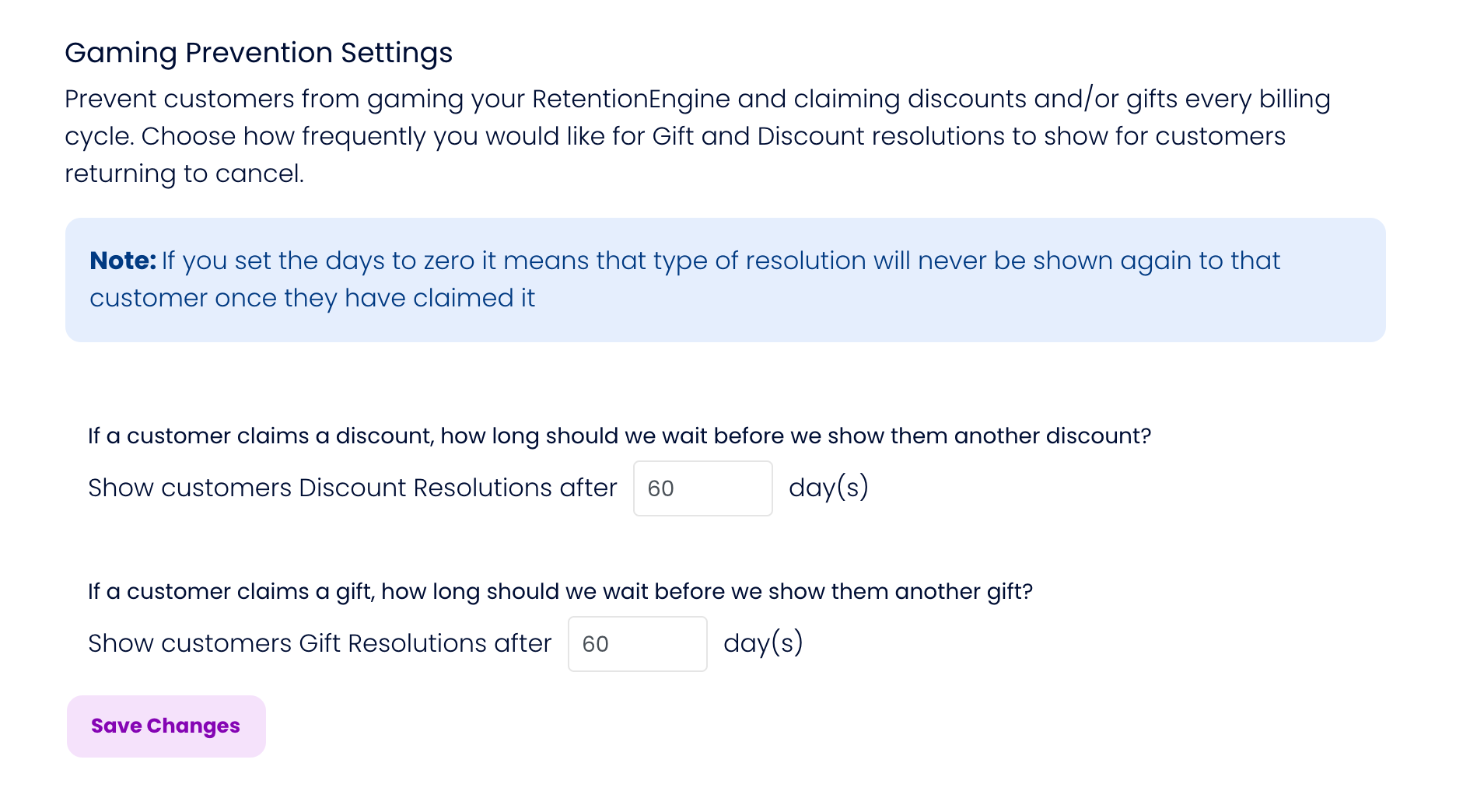 ---
New Notifications Tab! 🔔
You can now control what emails are sent to customers and your team.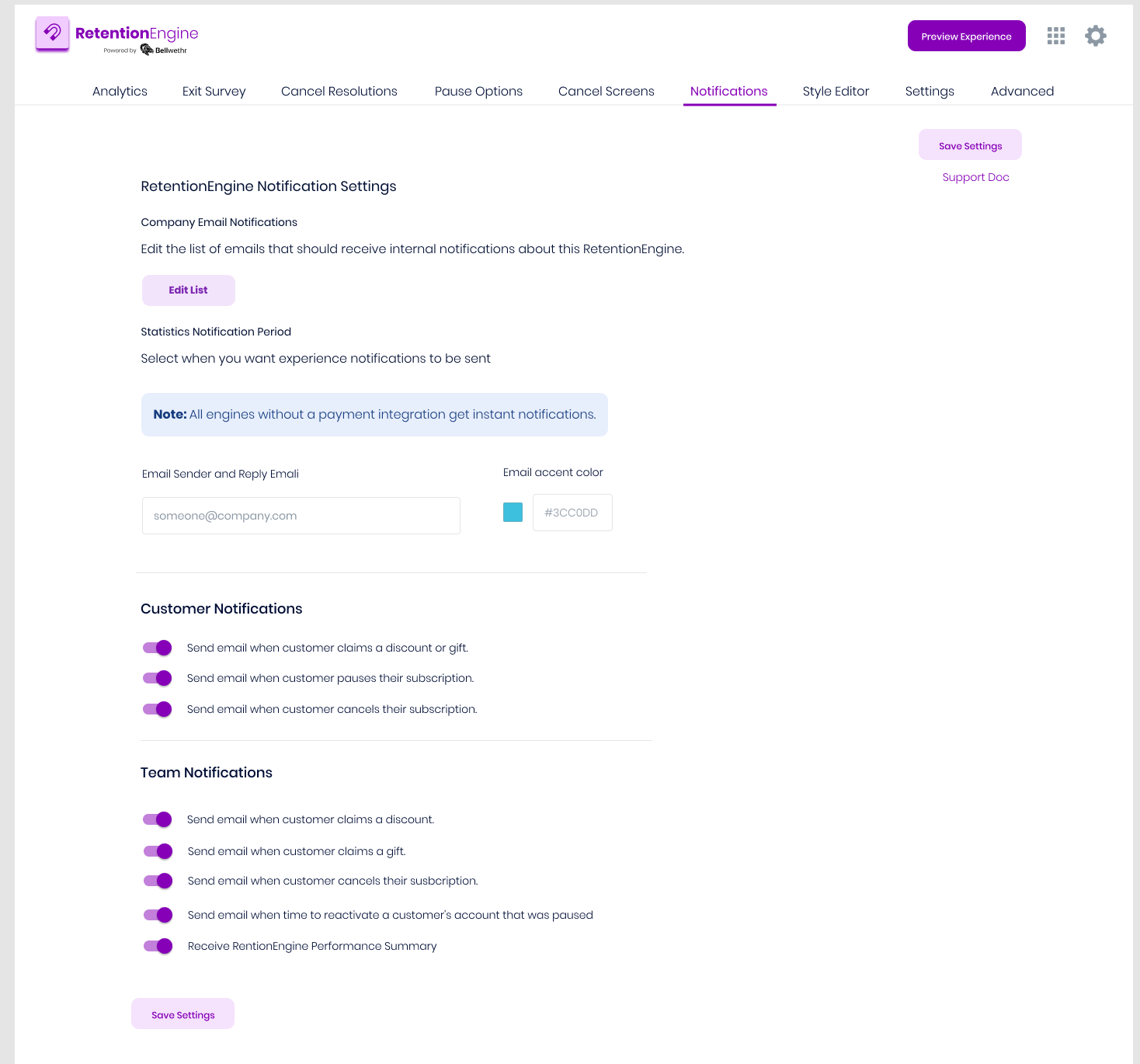 ---
Manual Engines Got a Boost 🚀
Estimated Saved MRR is now displayed on manual engine's analytics dashboard! Additionally, context conditionals have been added so you can customize cancel resolutions based on customer properties such as the number of active subscriptions or their customer lifetime value.
Was This Article Helpful?
---