Discounts
20 Aug 2020

1 Minute to read

Contributors
Discounts
Updated on 20 Aug 2020

1 Minute to read

Contributors
---
When you're just getting started with RetentionEngine, we recommend testing out a few simple discounts.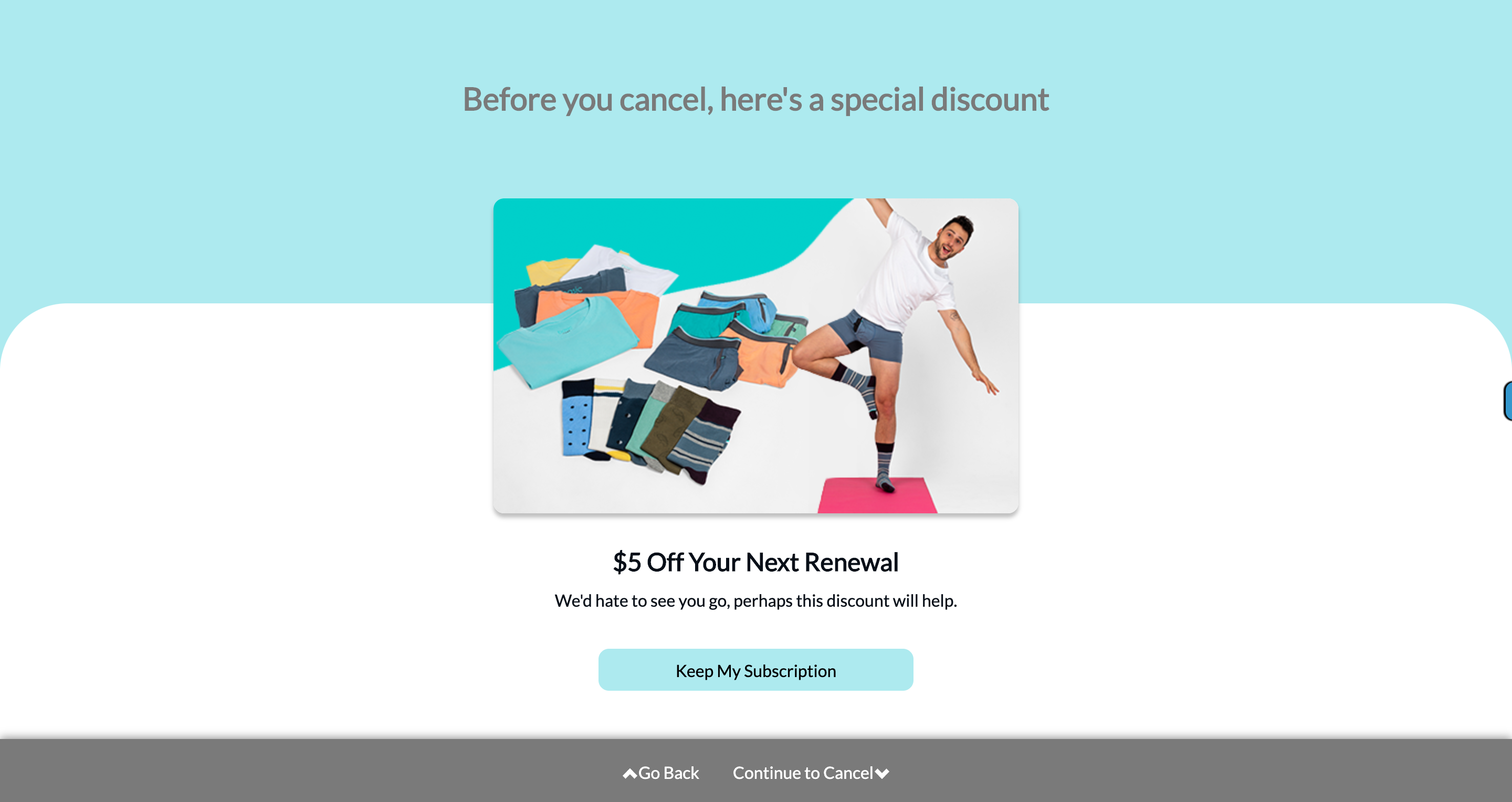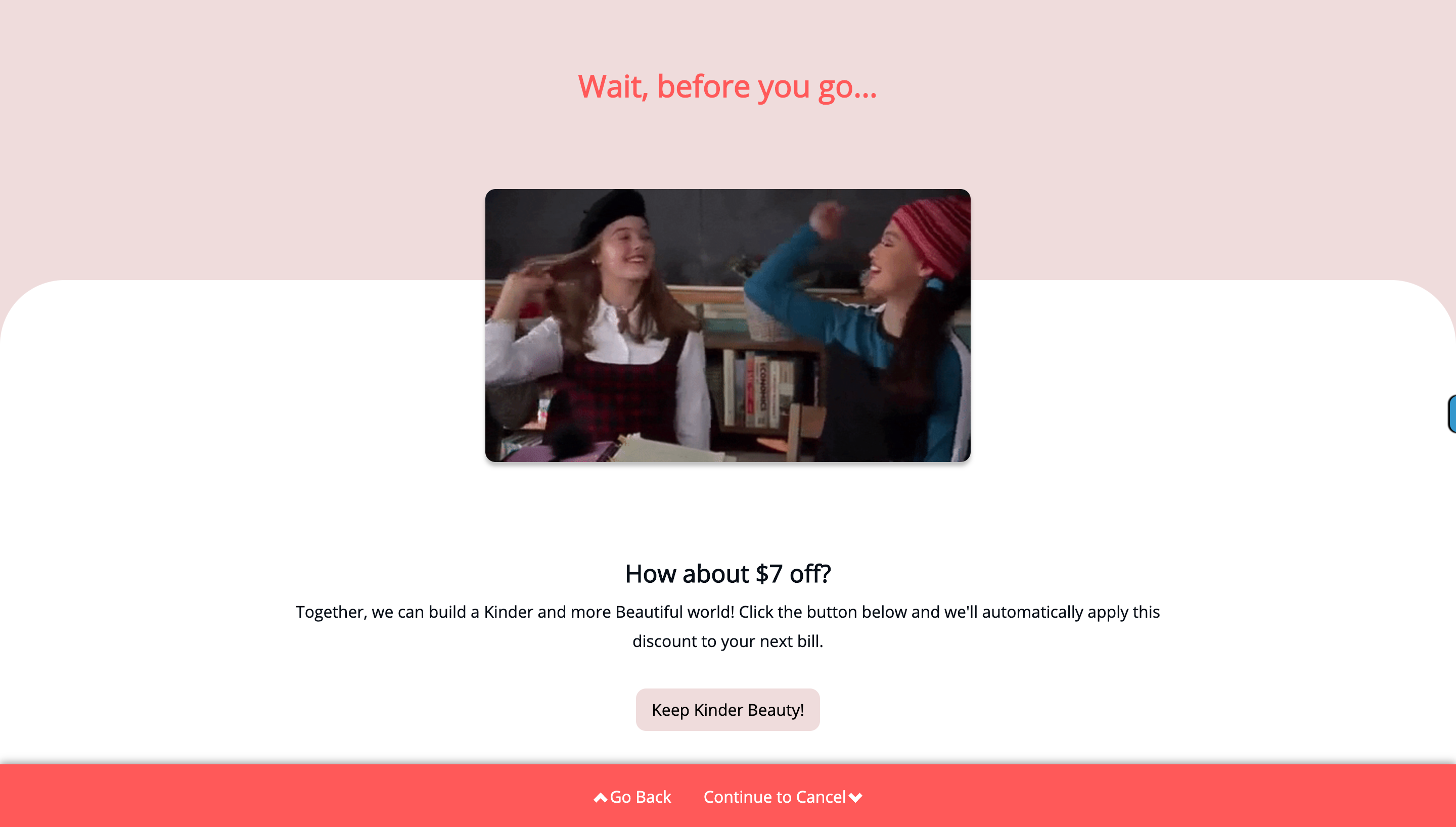 Test Multiple Discounts
In the stats below, everything besides the discount is exactly the same with each offer. Notice that the lowest discount is actually outperforming the others. (For reference, 15% is equivalent to a discount of $10.20 for this subscription.)

Don't worry!
We've got checks on our backend to make sure your customers can't cycle through all of your offers to find the best one. We also make sure customers can't claim discounts month after month. Read more how we prevent "gaming" the cancel flow here.
Suggestions
Make sure to test out equivalent discounts as $ and %. For example, if your product is $25 per month, and you are comfortable with offering a $5 discount on the next month, then also test out a coupon for 20% off. (In cases like these, typically the 20% has outperformed the $5.)

Test out a few different discounts around the same value. One of our clients tested out discounts of 12%, 15%, 17%, and 20%. The 12% discount outperformed the 15%.

Don't be afraid to test steep discounts. Because of the dynamic aspect of our retention engine, not all of your customers will see this. Test it out for a while and then see if those customers stick around long enough to make the discount worth it. You can disable a coupon, with a one-button click. So test it for a while and see what happens.
---
Was this article helpful?
---
What's Next