Installing the RetentionEngine Code Snippet
The final step to integrating the RetentionEngine with a Stripe based app is to paste the RetentionEngine Code Snippet onto your website.
Step 1: Locating the Code Snippet
You can find the Code Snippet in the RetentionEngine dashboard under the "Settings" tab. You have the option to either install either the Default Experience or the Embed Experience (available on Premium or as an add-on) to your site.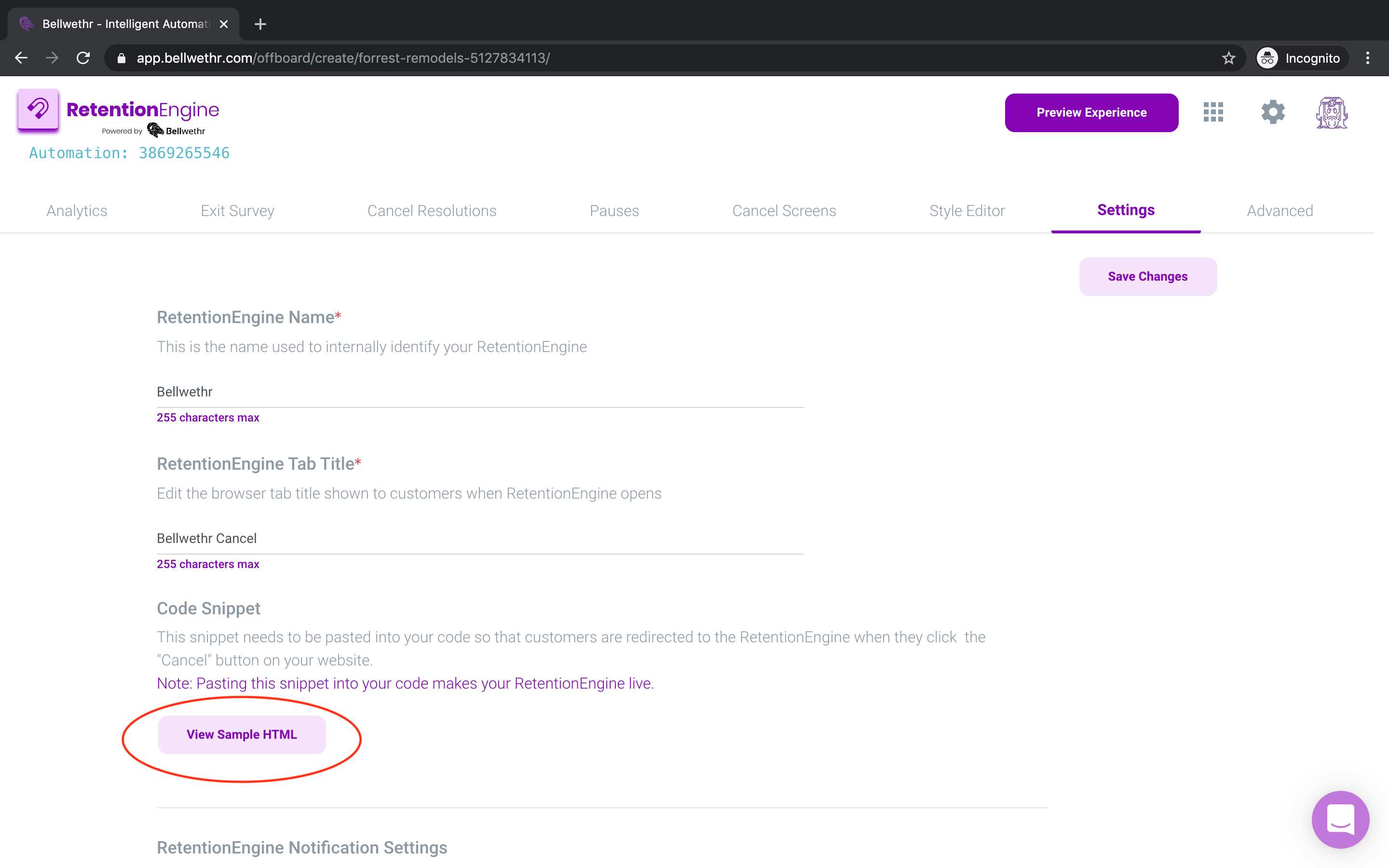 Once you've copied the Code Snippet you'll be using, you'll be able to paste it into your application using the next set of instructions.
Step 2: Paste the Code Snippet
Once you've replaced the tags in all caps with the actuals, you can replace the "Cancel" link on your page with the RetentionEngine code snippet.
Was This Article Helpful?
---