Bold Subscriptions Code Snippet
---
Installing the RetentionEngine Code Snippet
The final step to integrating the RetentionEngine with a Bold Commerce based app is to paste an HTML tag in your website.
Step 1: Locating the Code Snippet
You can find the Code Snippet in the RetentionEngine dashboard under the "Settings" tab. You have the option to either install either the Default Experience or the Embed Experience (available on Premium or as an add-on) to your site.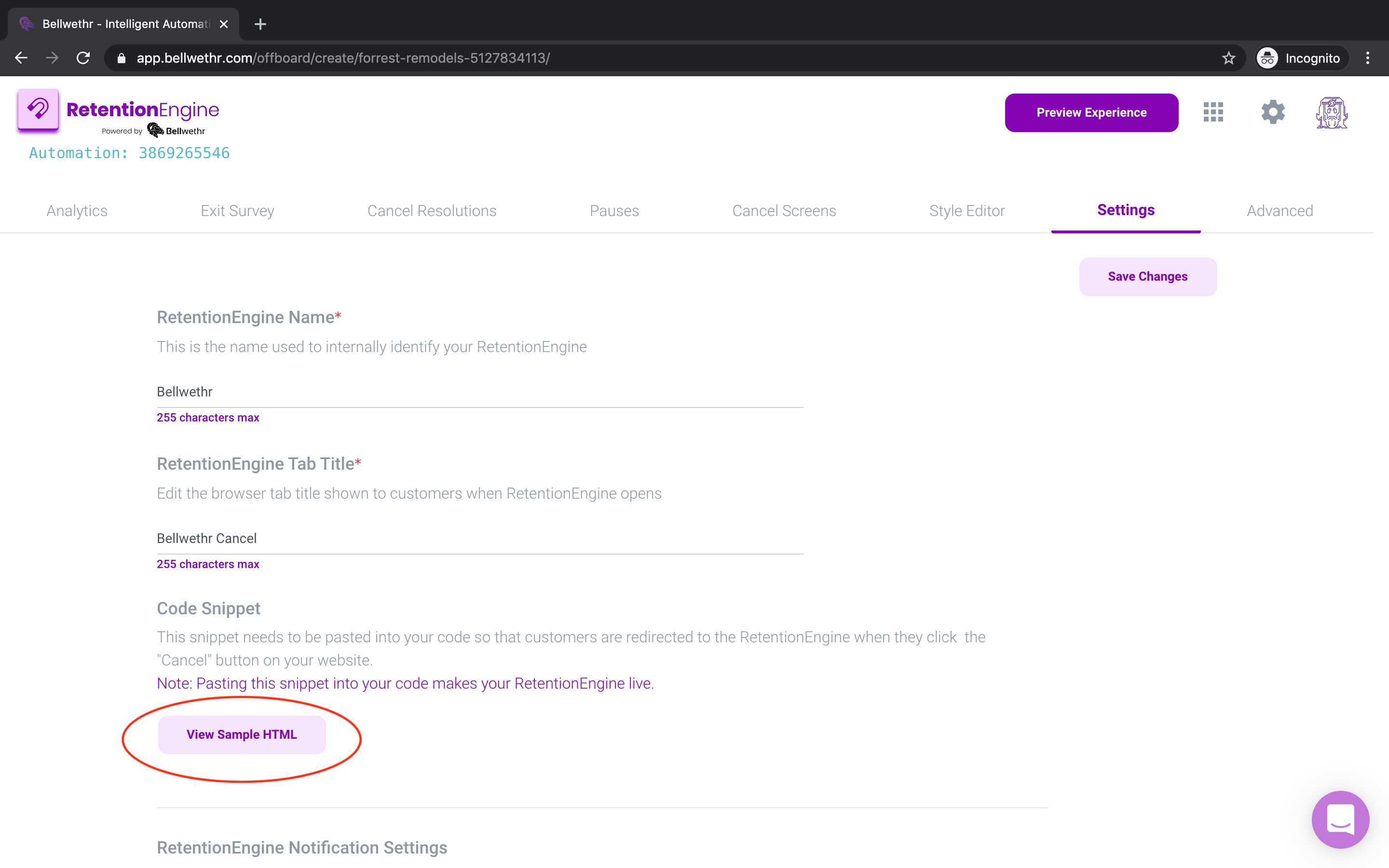 Once you've copied the Code Snippet you'll be using, you'll be able to paste it into your application using the next set of instructions.
Step 2: Paste the Code Snippet
Need extra help?
If you're having trouble and use Shopify, we can take care of this last step for you!
Add a Bellwethr team member as a Shopify partner
that has only permission to edit the theme, which will allow us to safely edit your Shopify site without revealing any sensitive information about your business.
Team Member to Add: Tapiwa Mapfundematsva,
tapiwa@bellwethr.com
.
Log into your Shopify admin panel. Once there, you should click on the "Online Store" tab in the left menu.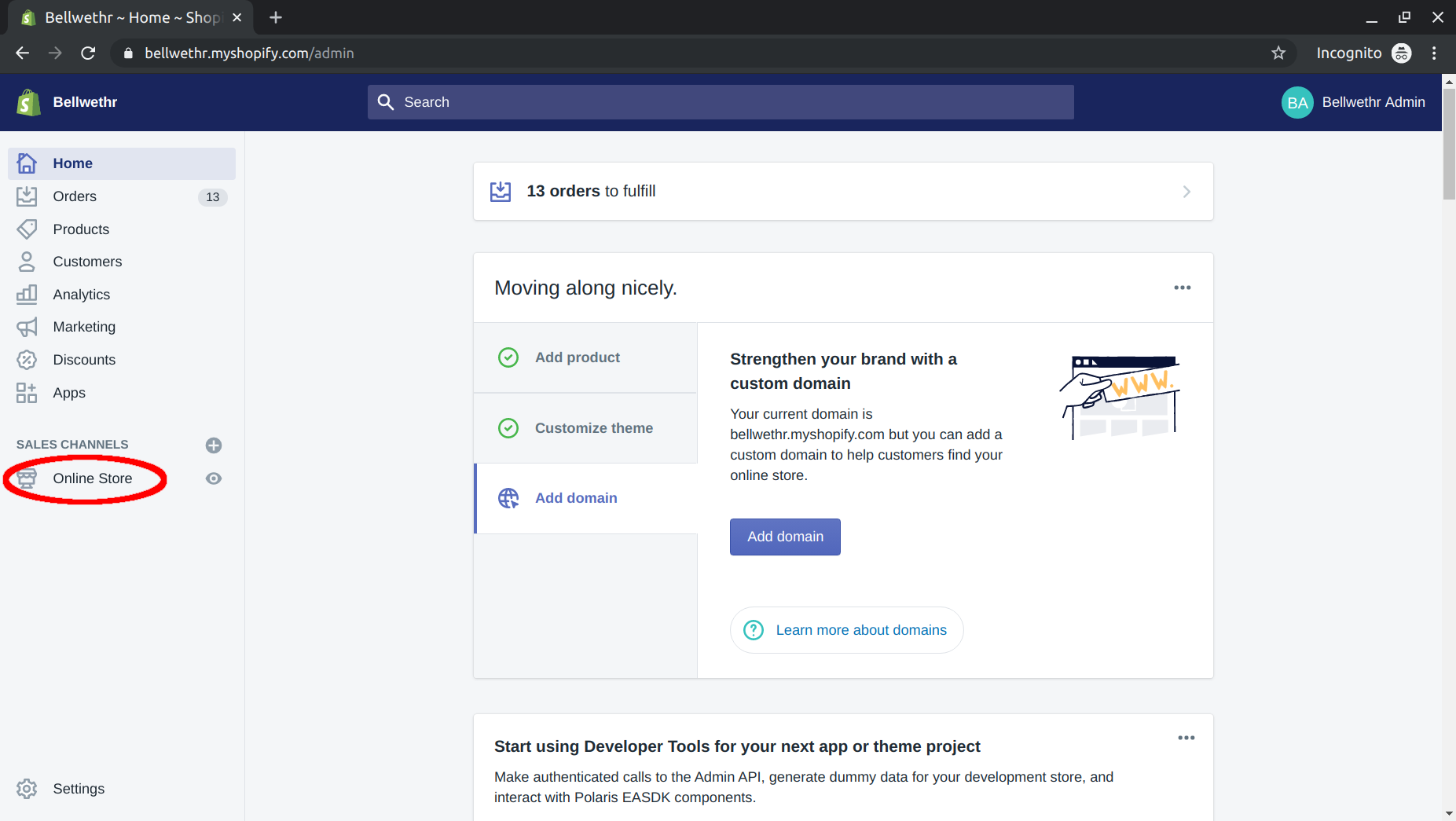 Go to your Shopify admin panel and do the following:
Click on "Themes"
Click on "Actions > Edit Code" for your Live Theme.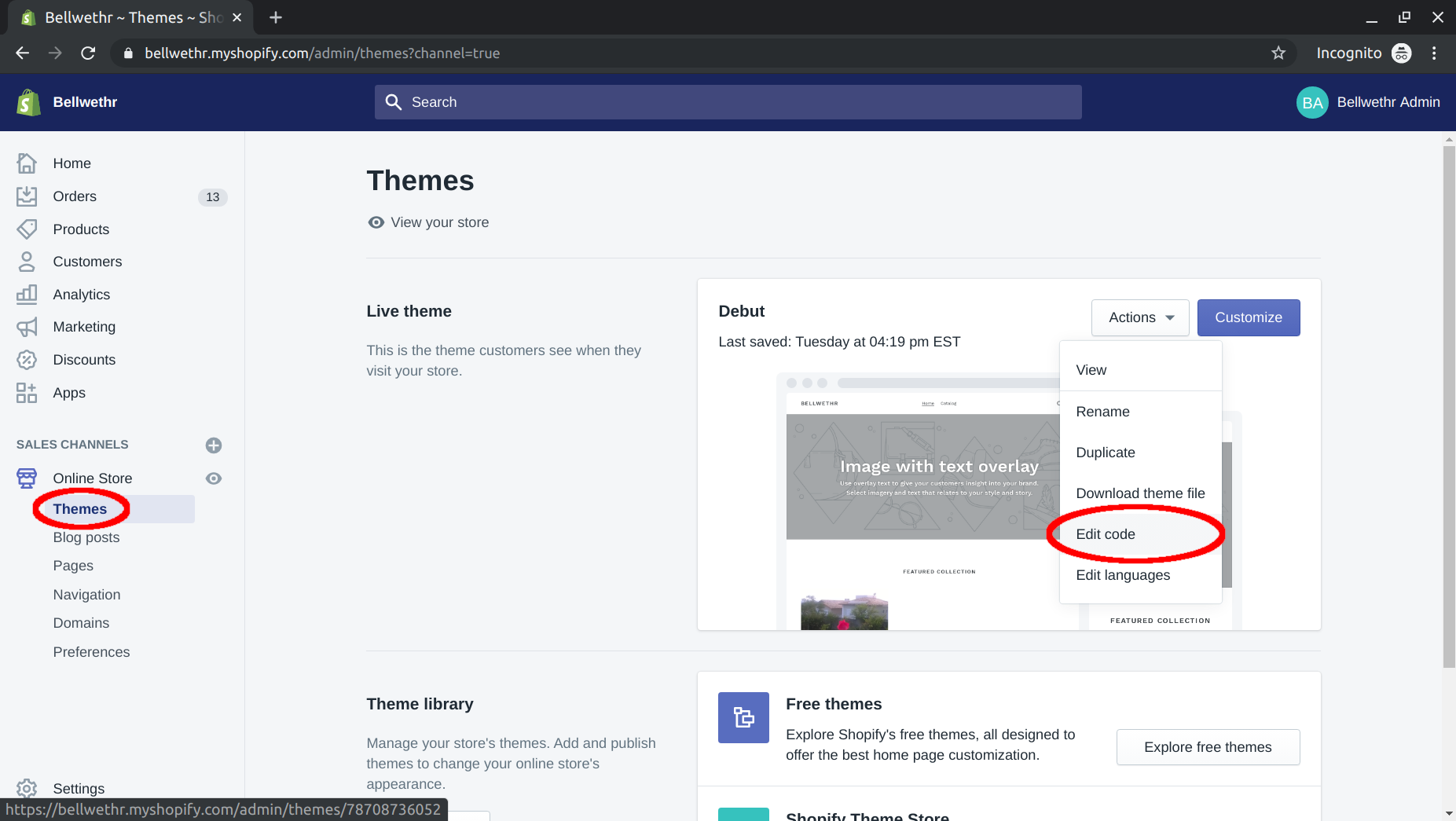 3. Scroll through the list of files until you find bold-ro-init.liquid under "Snippets" and paste the code at the bottom of the file.
If you are switching between the Default and iFrame Experience:
Make sure you've only pasted one RetentionEngine Code Snippet in your code. If you're switching between experience types, you can simply replace the existing code with the new one.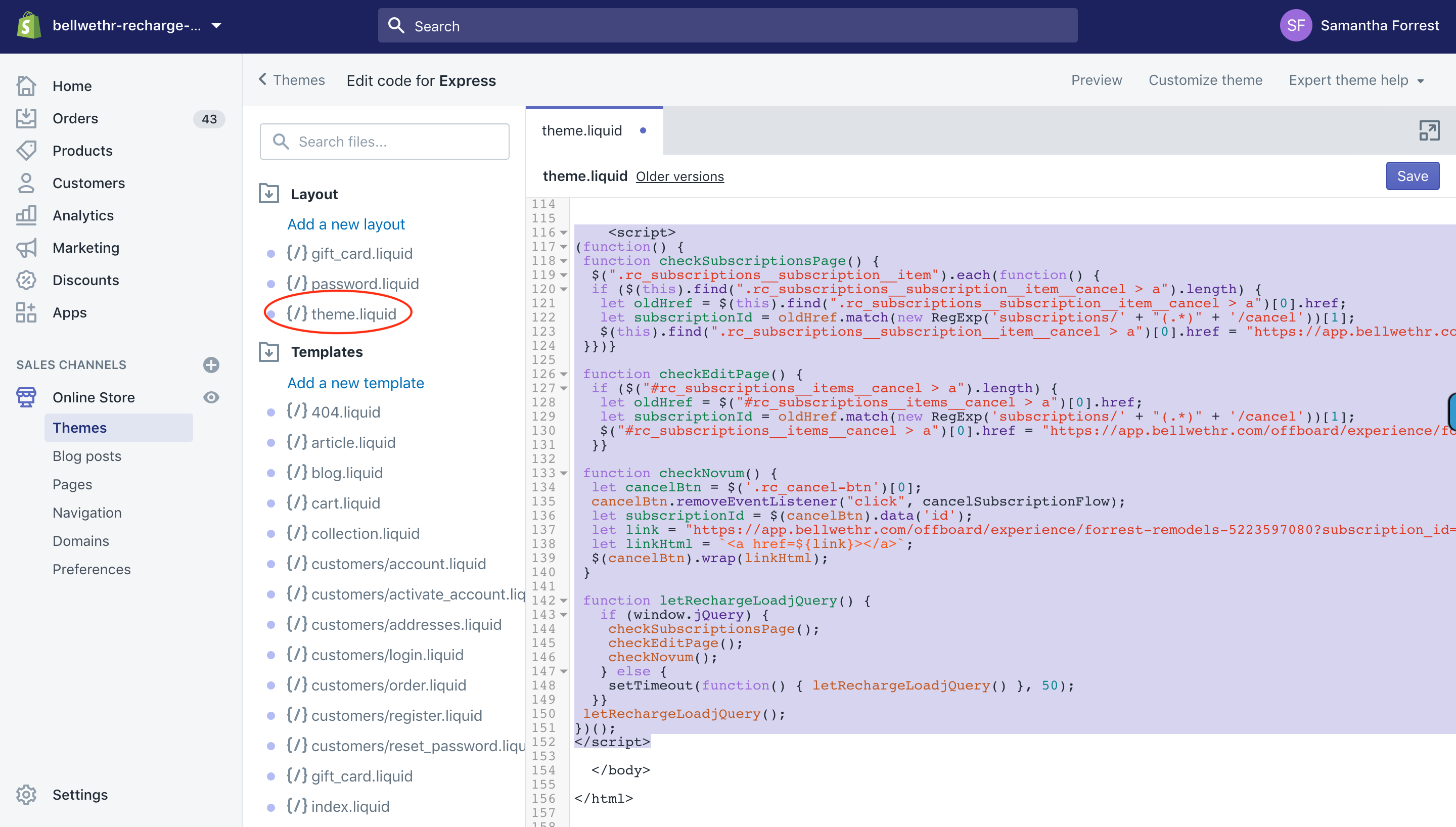 Was This Article Helpful?
---